The Best Women's Golf Sunglasses in 2020
Top Rated Women's Golf Sunglasses 
Whether your teeing off in the early morning or late afternoon, you need a quality pair of shades to keep the sun out of your eyes. It's important to have a pair of sunglasses that is versatile and can match with almost any golf outfit. So, today I will be reviewing my top 4 picks for women's golf sunglasses. Stick around to the end for a discount code!
 Table of contents
Maximize Performance with Stylish Sunglasses!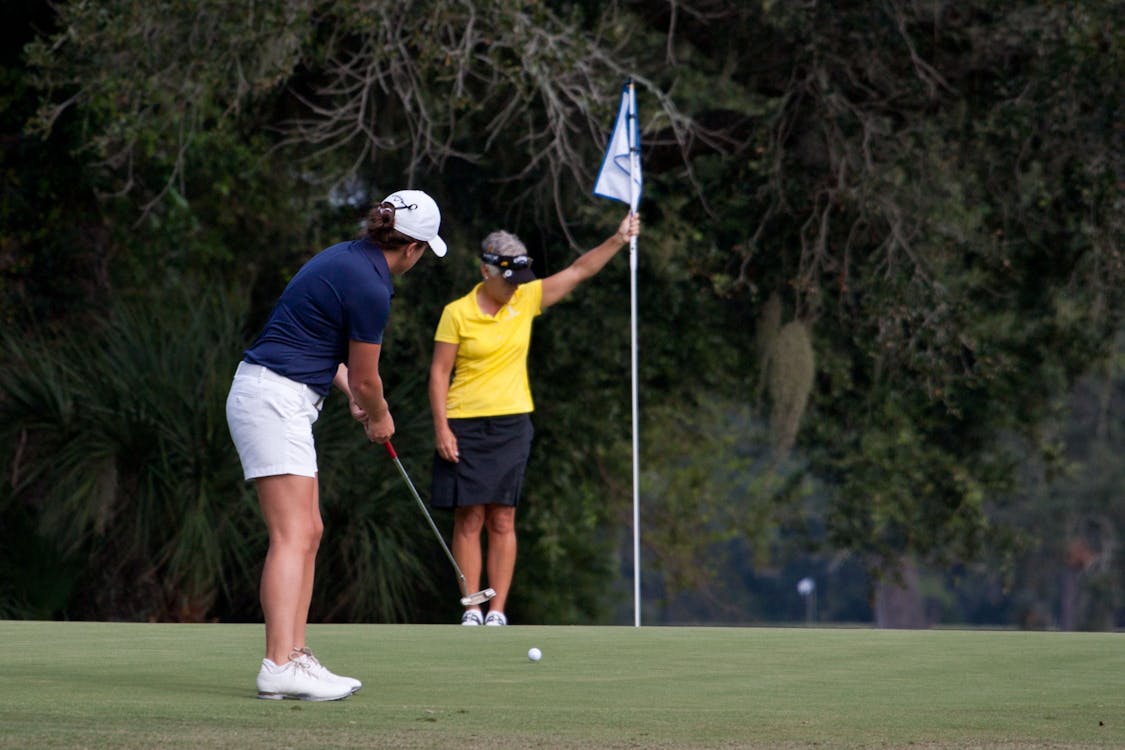 1. Avery Gradient Cat Eye Sunglasses
Thick frames, rounded edges and a sleek black or leopard design make these gorgeous cat eye sunglasses a must have for those with angular faces. These sunnies win most stylish because of their fashionable design. Similarly, the UV protection can maximize your golf game and upgrade your experience. Cat eye sunglasses look good on bottom-heavy face shapes such as round, square and triangular because the frame's shape balances the features out. These would look great for your next round of golf.
Pros: 
- VERY STYLISH
- CORROSION AND PERSPIRATION RESISTANCE
- UV 400 PROTECTION
-FREE SHIPPING
 Cons: 
- CAN BE TOO BIG 
- DOES NOT LOOK GOOD WITH ALL FACE SHAPES
2. Higody Fashion Womens Oversized Sunglasses - UV400
The best sunglasses for women make you feel athletic and confident. They match your personality and your outfit. And they won't make you choose between new sunglasses and another round of golf. This pair of shades come in multiple colors & will match well with your sunday golf attire. These sunnies will turn heads out on the golf course!
Pros: 
- FASHIONABLE & IN STYLE
- UV 400 PROTECTION
- 5 STAR REVIEWS
-FREE SHIPPING
 Cons: 
- CAN BE TOO BIG 
- MAY BE PRONE TO SCRATCHES
3. Tierny AEVOGUE Semi Rimless Polarized Womens Sunglasses
These semi rimless polarized sunglasses are really cute! They are perfect to wear on a road trip to the lake or out on the golf course! A versatile pair of sunnies can compliment any outfit & leave you feeling revitalized. This is a popular pair of shades that our customers often get compliments on. Get them in time for summer!
Pros: 
- FASHIONABLE & IN STYLE
- UV 400 PROTECTION
- COLOR CHOICES COMPLIMENT OUTFITS
-FREE SHIPPING
 Cons: 
- DURABILITY ISSUES
- MAY BE PRONE TO SCRATCHES


Conclusion + Discount Code
Thanks for reading till the end! We would like to reward you with 20% off your next purchase with the discount code, "Inspire"! Just enter that code at checkout to get 20% off along with free shipping. These shades are perfect for a mothers day gift. Our shades will be great for your next golf outing! We recommend you get a pair of high quality, fashionable shades before summer starts! Happy golfing!
---